Memoir From a Marketing Intern
Hello fellow readers,
My name is Erin and I'm the Marketing Intern here at Dundurn. When I first got this position I jumped for joy, then I got down to business. What practical skills do I bring to the table? What do I want to learn? When do I get to network?
Like many others, my interest in publishing stems from a love and study of English Literature in university. From there, it brought me to South Korea where I dissected the English language word for word.
Last year, I completed the Intensive Publishing Program at Ryerson University where I further developed my copyediting, book design, and HTML skills. Since then, I've been very lucky to spend some months as a Marketing and Sales Intern at Canadian Scholars' Press and now, very excitedly, at Dundurn.
During my first week, my supervisor asked me what drew me to Dundurn. Not only do they provide a very hands-on approach to learning, I've gained tons of marketable skills. When I first started, Excel gave me chills, Asana confused me, and what was UTPPI?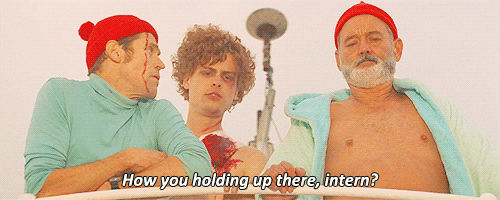 Now pivot tables and v-lookup factor into my work on major projects, Asana saved my life (both at work and at home), and knowing sales data is an important part of communicating with our sales reps in Canada and internationally.
There is never a dull moment either. Some of my responsibilities that I find interesting involve my work with social media.
I've developed copy for Twitter and Facebook campaigns, engaged with Dundurn authors and industry tweets, and brainstormed ideas for Instagram and author visits. Some days I'd be supporting the sales department on major projects, while others I'd be writing blog posts, updating Salesforce and Mailchimp, or using our website to schedule author events and more. Suggestions are always welcome at Dundurn and I enjoy participating with my highlights during our weekly marketing meetings. As an intern, it's nice to feel like my voice is heard.
Thanks for the learning experience and fun times, Dundurn!